Thread Number: 37680 / Tag: Brand New Vacuum Cleaners
Seller: Incredivac on ebay
[Down to Last]
Cool Vacuum Stuff on Amazon:
scroll down for more items
Post# 401767 , Reply# 1 &nbsp 12/1/2018 at 19:27 by vacuumdevil (Vacuum Hell ) &nbsp
&nbsp


Post# 401779 , Reply# 3 &nbsp 12/2/2018 at 00:23 by kirbylux77 (Orillia, Ontario, Canada) &nbsp
&nbsp



Steve, if that's true he is selling Aerus vacuums for signifigantly less than you have heard quoted elsewhere, don't just walk - RUN!! Don't do business with him, PERIOD! If his prices are THAT much lower, I would question where he is sourcing the vacuums from & if he is meeting his contractual obligations with Aerus selling the vacuums at those prices. Chances are, you could be buying from a unauthorized source or left with a worthless contract & warranty.

Rob
Post# 401810 , Reply# 5 &nbsp 12/2/2018 at 20:34 by vacuumdevil (Vacuum Hell ) &nbsp
&nbsp



@S2_82 I would use them as leverage if you were trying to buy a new Electrolux.
I bet you if you call around your area you'll find a dealer who will match that pricing. looking at their page those prices aren't far off the street price I hear that people are paying for these things from an Electrolux door to door guy.

My personal opinion about any of the door to door vacuums is wait for a nice one in the 2nd hand Market.
Post# 401826 , Reply# 6 &nbsp 12/3/2018 at 02:14 by huskyvacs (Northern Indiana) &nbsp
&nbsp



The seller looks like they are a wholesaler, they buy pallets of bulk freight and sell it as discount. The fact that they don't know much about an item lends to this possibility, also the fact their inventory might be in off-site storage and not handy for them to go get it and look at it to answer your question.

The seller's bad feedback is only from shipping mishaps, he doesn't have any for bad products. However, I did a reverse image search on their eBay profile picture, it traces back to a cleaning supply store in Long Beach, NY which has a few bad reviews between Google and Yelp users.
www.yelp.com/biz/long-bea...

I guess it closed down in 2013 and is now under a new building, new name, and new address next door. Still bad reviews.
www.yelp.com/biz/incrediv...
---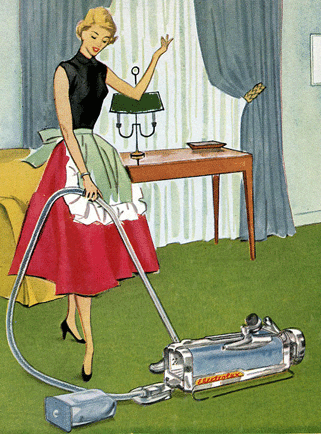 Comes to the Rescue!

Woops, Time to Check the Bag!!!
Either you need to change your vacuum bag or you forgot to LOG-IN?