Thread Number: 36282 / Tag: Recent Vacuum Cleaners from past 20 years
Eureka Vacuums 2007 Catalog (PDF)
[Down to Last]
Cool Vacuum Stuff on Amazon:
scroll down for more items
Post# 389067 &nbsp 3/26/2018 at 03:17

(426 days old)

by huskyvacs (Northern Indiana) &nbsp
&nbsp

Checkrate/Likes

&nbsp

2

&nbsp &nbsp




I ran across this PDF file at random when searching what year a vacuum I just got at Goodwill came out and figured some people here would enjoy it or find it useful to their reference. It is from some random vacuum store and details all the new Eurekas for that year with a handy bags & belts cheat sheet as well a stock photo of the vacuum for every vacuum.

griggsvacuums.com/mm5/EurekaAcce...


Post# 389070 , Reply# 2 &nbsp 3/26/2018 at 03:56

(426 days old)

by ryan1994jeep (Georgia) &nbsp
&nbsp


Post# 389254 , Reply# 3 &nbsp 3/27/2018 at 22:11

(425 days old)

by panasonicvac (Northern Arizona) &nbsp
&nbsp
Same here


Post# 389496 , Reply# 5 &nbsp 3/30/2018 at 22:34

(422 days old)

by mariotron (Texas ) &nbsp
&nbsp
Memories.


Post# 389498 , Reply# 6 &nbsp 3/30/2018 at 23:05

(421 days old)

by broomvac (N/A) &nbsp
&nbsp
mariotron


Post# 389499 , Reply# 7 &nbsp 3/31/2018 at 00:26

(421 days old)

by fan-of-fans (USA) &nbsp
&nbsp



I remember most of those, never saw the bagged ones much though. Some of these like the High Performance bagged upright and Air Extreme bagged canister used to be under the GE name at Walmart,

I never knew there was a bagless Mighty Mite either.

I do have the little Boss SuperLite vacuum in yellow, my parents keep trying to get me to get rid of it, it needs a filter. Noisy little thing, but cute.

Just realized, there's no 1934A in that.
---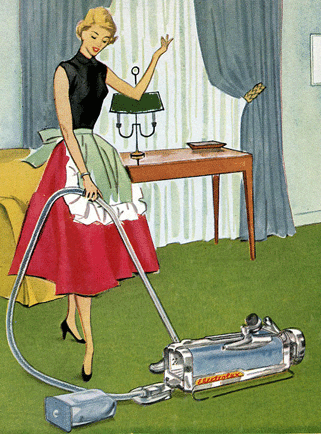 Comes to the Rescue!

Woops, Time to Check the Bag!!!
Either you need to change your vacuum bag or you forgot to LOG-IN?