Thread Number: 37709 / Tag: Brand New Vacuum Cleaners
Miele c2, c1, or u1
[Down to Last]
Cool Vacuum Stuff on Amazon:
scroll down for more items
Post# 402153 , Reply# 1 &nbsp 12/7/2018 at 22:34 by Rivstg1 (colorado springs) &nbsp
&nbsp
Have two of those three



C1 is classic Miele canister , reliable and quiet . Do you likeuprights? U1 has some plusís..... versatile, easier to use than a canister I feel, but itís much heavier. U1ís biggest issue compared to c1 is the weight...itís mostly supported by your forearm... not the best design. It have their place, but most of those just would tell you given a choice, Mieleís canister is the best choice . I prefer uprights though so Iím gonna choose uprights over canisters 90% a time
Post# 402179 , Reply# 3 &nbsp 12/8/2018 at 11:18 by relhall (Baton Rouge, Louisiana) &nbsp
&nbsp



All so different ... best to test drive them each first to see which fits in your hands best.

Choosing one from the Homecare series, as mentioned above, gets you an impressive warranty. Whether it's an upright or tank/canister, you can find one that has what you need.

If you still can't decide, go for the "C3 Brilliant" and you'll get it all ;)


Can you get to a store to try them before you decide?


www.mieleusa.com/domestic...
(dealer locator)






Post# 402184 , Reply# 4 &nbsp 12/8/2018 at 13:06 by vacuumdevil (Vacuum Hell ) &nbsp
&nbsp

Checkrate/Likes

&nbsp

3

&nbsp &nbsp




I would go with the C2 ,here's why.

The C2 has a bigger motor then a c1/s2000 s7000/u1.
The C2 AKA s6000 was made to be a "High end compact vacuum"
one touch cord real , Relief valve ,longer cord then the C1/s2000.
Working on this vacuum is much easier then a s2000.
I don't have a full video on the C2/s6000



but here is the inside of the c1/s2000




Post# 402222 , Reply# 5 &nbsp 12/9/2018 at 08:36 by n0oxy (Saint Louis Missouri, United States) &nbsp
&nbsp
I'd go with the canister

I would definitely choose one of the canister models, but admitedly, I do not like uprights and find that canisters are much easier to clean with.
I don't know much about the home care series, I think this series is only sold in stores and not on line so I'm not sure what advantage they offer if any, although certainly a longer warranty is always good.
I always thought all Miele canisters used the same motor, in the United States it's a 1200 watt Miele vortex motor. I have a Miele C1 Olympus and it's a great vacuum. Although, I think recently, Miele has started using an older design for some of their C1 models, they are made in China instead of Germany and are based on the S4 series when they were out. I think all of the C3 models are still made in Germany.
If you like the idea of a German engineered vacuum and want slightly better quality, you might also consider a Sebo.
Mike


---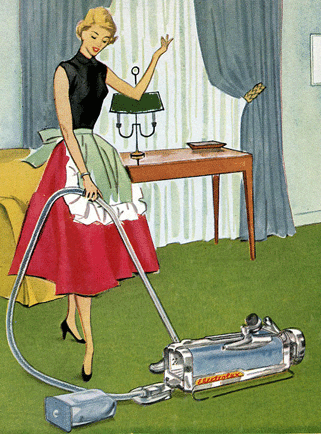 Comes to the Rescue!

Woops, Time to Check the Bag!!!
Either you need to change your vacuum bag or you forgot to LOG-IN?