Thread Number: 37677 / Tag: Brand New Vacuum Cleaners
Attention Oreck Magnesium Owners... Bag Sale
[Down to Last]
Cool Vacuum Stuff on Amazon:
scroll down for more items
Post# 401742 &nbsp 12/1/2018 at 11:41 by HonestJoe68 (Mansfield, Ohio) &nbsp
&nbsp

Checkrate/Likes

&nbsp

&nbsp

&nbsp &nbsp


Hi Everybody,

If you own an Oreck Magnesium Vacuum, here is a great deal on Genuine OEM Oreck Magnesium Bags... a pack of Three for $6.50 at Direct Tools. (Link Below)

I checked and they are currently $13.99 for 3 at the Oreck website and $9.99 on Amazon, so I thought Iíd share this information to help save Oreck owners some money.

I donít own my Magnesium anymore as I gave it to a family member, but I have the Oreck Edge, Two Oreck Axis and the Forever Series Gold, so I know Bags can be a bit pricey.

Anyhow, itís Direct Tools Factory Outlet and Iíve ordered two Hoover Vacuums from them and was very happy, so I wanted to pass this on. Only thing is their pricing does change so buy these quick if you need them.

Thanks, Patrick


CLICK HERE TO GO TO HonestJoe68's LINK


Post# 401861 , Reply# 1 &nbsp 12/3/2018 at 18:38 by panasonicvac (Northern Utah) &nbsp
&nbsp

Checkrate/Likes

&nbsp

&nbsp

&nbsp &nbsp

Not related to the topic but



Once every while, I would get sales from our local Oreck dealer. Not just mine but also at select Oreck dealers in Utah and Colorado. Last week, I got some holiday deals in the mail so I thought you might be interested to hear more about this.

20% off of any regular priced item in the store. Free tuneup for any brand, any model.

Royal (Oreck) Classic Upright for $199.

$200 off on any new Miele Canister and/or Simplicity Upright (Riccar for my local dealer because my work already sells Simplicity).

$200 off on the new Oreck Cordless Broom.

$189.95 on the Simplicity Jill for the "Jill's Wish" foundation. $10 from the proceeds of each sale goes to Jill's "Wish a charity" that grants wishes to women undergoing treatment for breast cancer. My local dealer isn't eligible to do that because again, they're a Riccar dealer.

$99.95 for the Oreck Compact Canister.

$109.95 for the Simplicity Spruce, $149.99 for the Simplicity Pixie, and $39.95 for the Simplicity Flash.

$169.95 for the iRobot 240 and $799.95 for the iRobot 980.

Last but now least, walk in for a free Oreck E-cloth.
---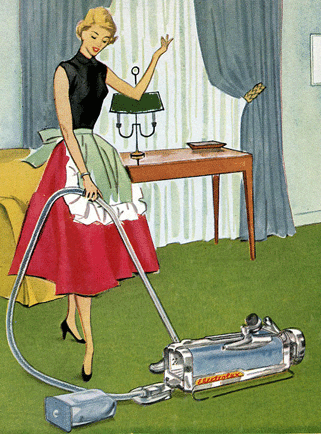 Comes to the Rescue!

Woops, Time to Check the Bag!!!
Either you need to change your vacuum bag or you forgot to LOG-IN?