Thread Number: 37666 / Tag: Recent Vacuum Cleaners from past 20 years
Eureka "The Boss" PLUS ESP Triple Filter
[Down to Last]
Cool Vacuum Stuff on Amazon:
scroll down for more items
Post# 401619 &nbsp 11/28/2018 at 22:58 by fairfaxclass (Tillamook, Oregon) &nbsp
&nbsp



Hey everyone! I thought I would show off a vacuum I got at Goodwill for $9.99 that just had a bad belt! The ESP stands for "Extra Suction Power." Odd, because it is a low suction, high airflow design. The top is scratched to pieces by the former owner. My only complaint is that the cord is pretty short. Built cheaply, but it vibrates the dickens out of the floor!

I think the triple filter is as follows:
The (originally) paper bag.
The coating inside the cloth bag.
The cloth bag itself.

The "V.A.C." HEPA bags are fantastic, but I think the company may be out of business. Their website doesn't seem to exist. Does anyone know of the fate of "Vacuum America Clean"?


Post# 401626 , Reply# 1 &nbsp 11/29/2018 at 03:36 by huskyvacs (Northern Indiana) &nbsp
&nbsp



Certainly not built cheaply! It is a tried and true design that dates back to the Hoover Convertibles of the 1950's. These are excellent vacuums and not much ever goes wrong with them other than the belt. First vacuum I learned how to use was an Eureka ESP! Mine was all white with a red pinstripe, cannot find any photos online of it.
Post# 401687 , Reply# 3 &nbsp 11/29/2018 at 22:34 by fairfaxclass (Tillamook, Oregon) &nbsp
&nbsp
huskyvacs


---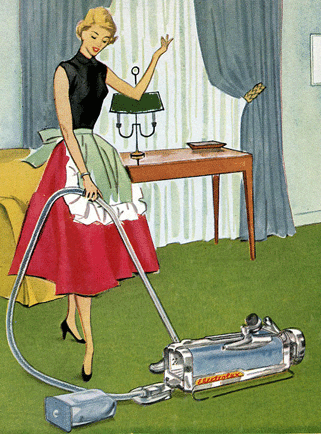 Comes to the Rescue!

Woops, Time to Check the Bag!!!
Either you need to change your vacuum bag or you forgot to LOG-IN?