Thanks for the kind comments regarding the CIII

I have been restoring Kirbys for some time - mainly the Sentria for the mainstream market. However I have ground-up restored a few early machines - and intend to refurbish more to this standard which I hope will attract the specific market of collectors - or those who just prefer vintage Kirbys.

I have been given permission by the webmaster (Robert) to let you guys know of future completed restorations - as he would like to see the pictures of the cleaners on here - as I hope might others.

During refurbishment I bring the castings back to as new condition - and remove all scratches & dings etc through a multi-stage process. This is a very labour intensive & dirty job - but reaps rewards. I replace motor bearings with high quality SKF units - motor brushes - brushrolls - all gaskets - wheels - trims etc... I am a bit of a perfectionist - and anything I am not happy with is replaced. I spend an awful lot of time & expense on the restoration process - however I find it very rewarding to bring these superb quality machines up to this level.
A few pictures of the CIII follow.
All the best - Chris.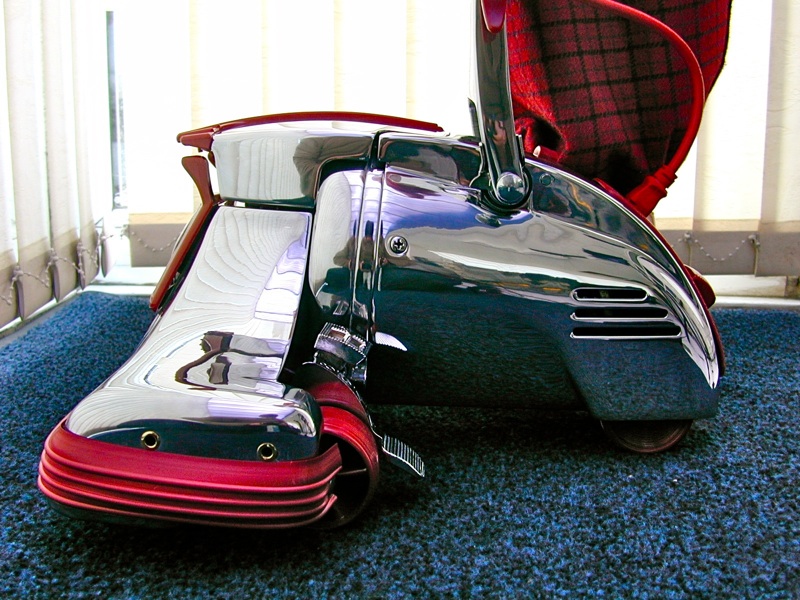 This post was last edited 04/06/2013 at 05:50